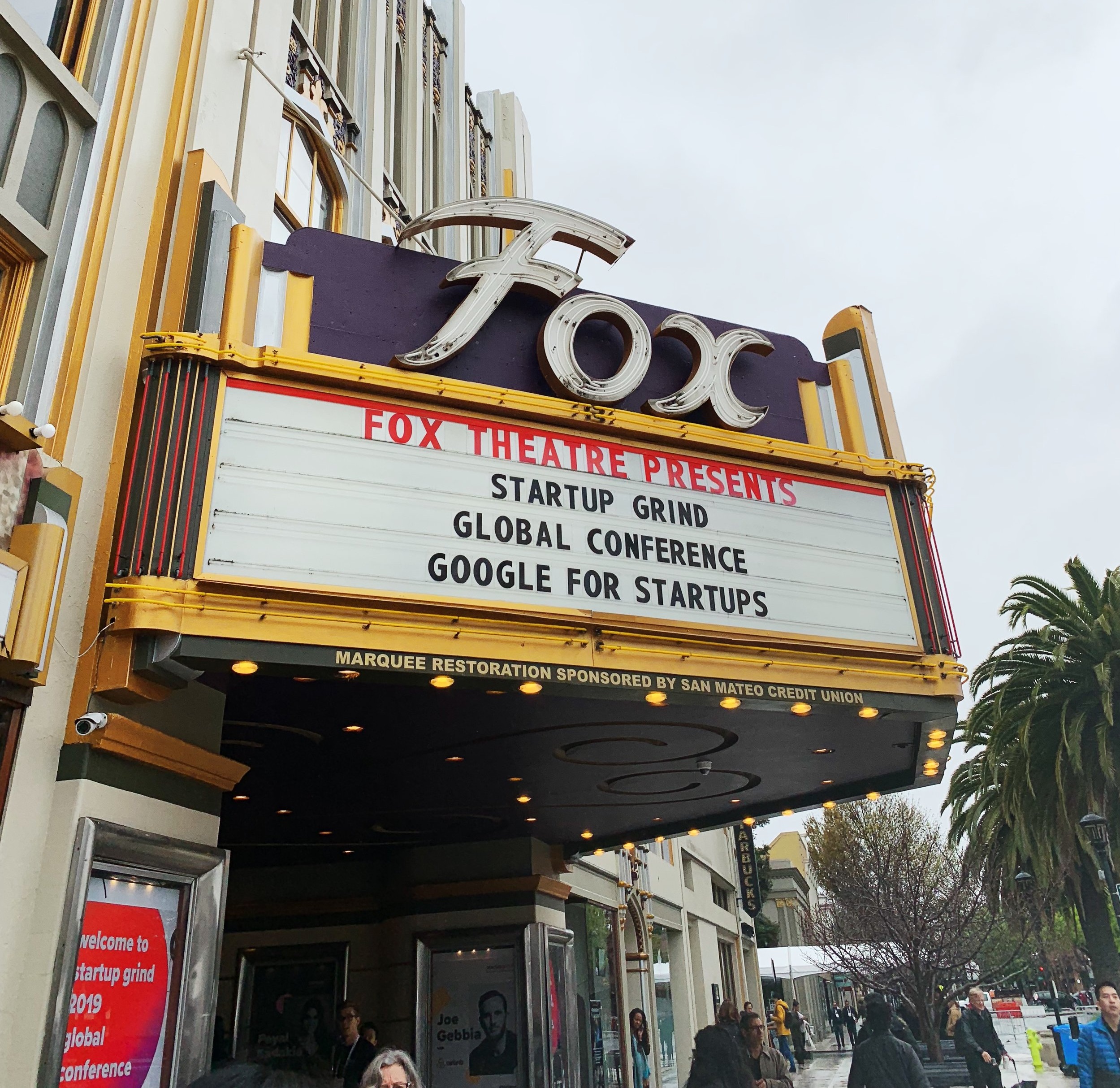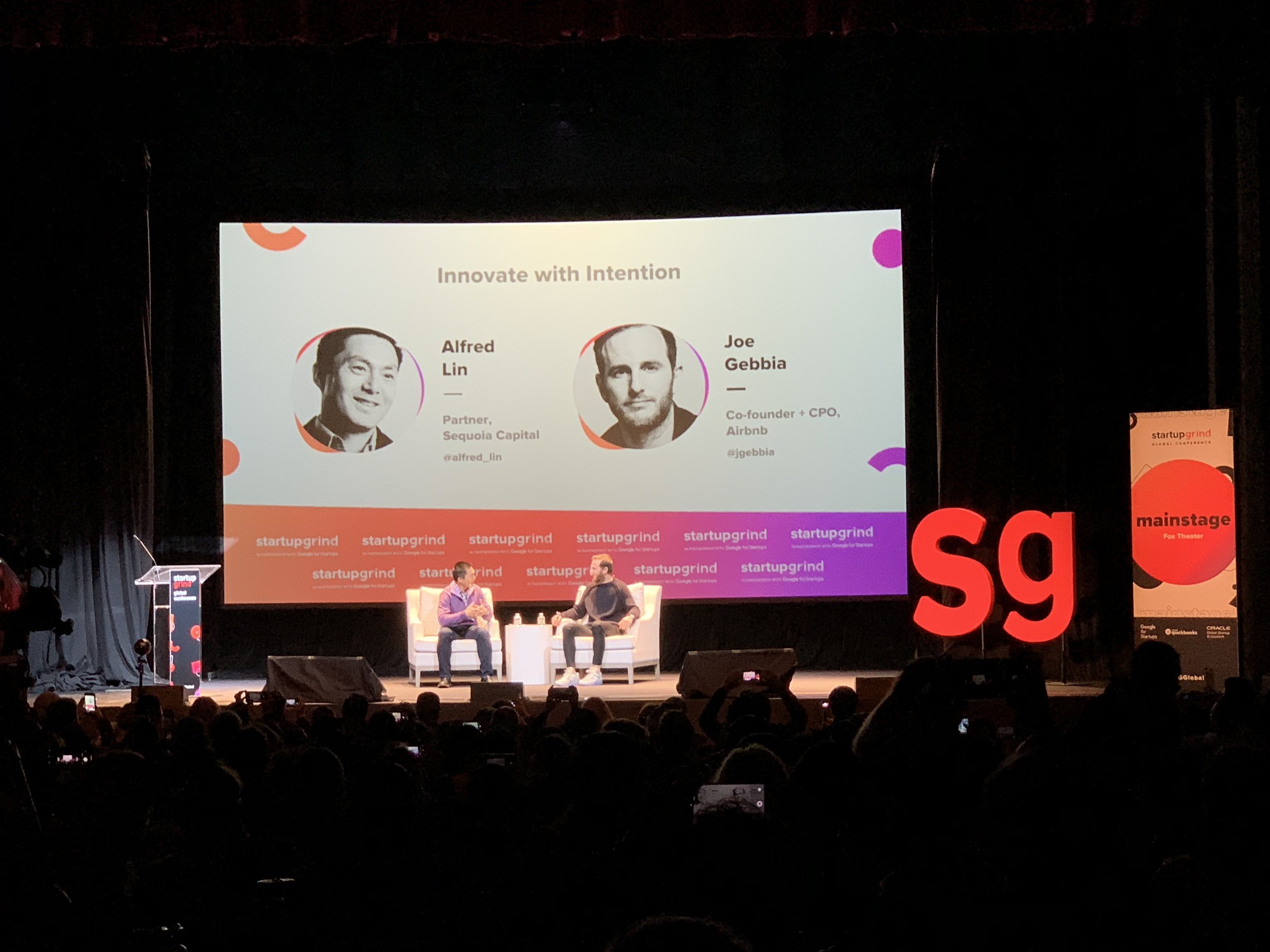 Get s#*t done. Hustle hard. Employees at startups are no strangers to these slogans in their fast-paced work environments. Leave it to startups to understand the unique hustle and grind necessary to build their small company into a booming success—breeding the next unicorn under the spotlight.
An event fittingly named for this type of grind, Startup Grind Global, wrapped up its annual event last week and the cred team had the pleasure of attending.
So what is Startup Grind Global?
#SGGlobal is Startup Grind's annual flagship event hosted at the historic Fox Theater and Century Cinema in Redwood City. Bringing together an international audience of 8,000 startups and entrepreneurs (primarily early-to mid-stage founders), attendees came together on Feb. 12-13 to brave the stormy weather and enjoy two days of invaluable content, education, connection, and inspiration. Attendees choose from 40+ different sessions featuring some of today's top tech executives and investors to learn different topics applicable to any growing startup—including scaling, innovation, entrepreneurship, funding, and more.
What were some of the 2019 highlights?
top-tier tech lineup.
This year featured a lineup of brilliant minds from today's most innovative companies, such as: Reid Hoffman (Co-Founder, LinkedIn & Partner, Greylock Partners), Joe Gebbia (Co-Founder & CPO, AirBnb), Tina Sharkey (Co-Founder & CEO, Brandless), Payal Kadakia (Founder & Executive Chairman, ClassPass), Howie Liu (Co-Founder & CEO, Airtable), and Ting Cui (Senior Product Manager, Uber Freight), as well as investors from leading VC firms like Sequoia Capital, 500 Startups, Andreessen Horowitz, GV, Floodgate, and more.
A team favorite was a fireside chat session with AirBnB Co-Founder and CPO Joe Gebbia. Did we fangirl a little bit? Absolutely. Did you know the name Airbnb stands for 'Airbed and Breakfast'? We didn't!
The second Joe stepped on the stage with his black skinny jeans and poised but casual demeanor, we knew we were about to experience greatness for 20 whole minutes. Interviewed by Alfred Lin of Silicon Valley's top-tier VC firm Sequoia Capital, the pair discussed "Innovating with Intention."
Some key takeaways from Joe's session:
cred speakers in action.
Throughout the event, we were thrilled to catch some of our speakers on stage and live in action.
Final thoughts.
Startup Grind Global is one of our favorite conferences to attend for many reasons; a few being the great lineup of speakers, interesting and relevant content, and high energy and enthusiasm from all of the attendees.
Huge shout out to the Startup Grind team for having us. Already looking forward to next year!