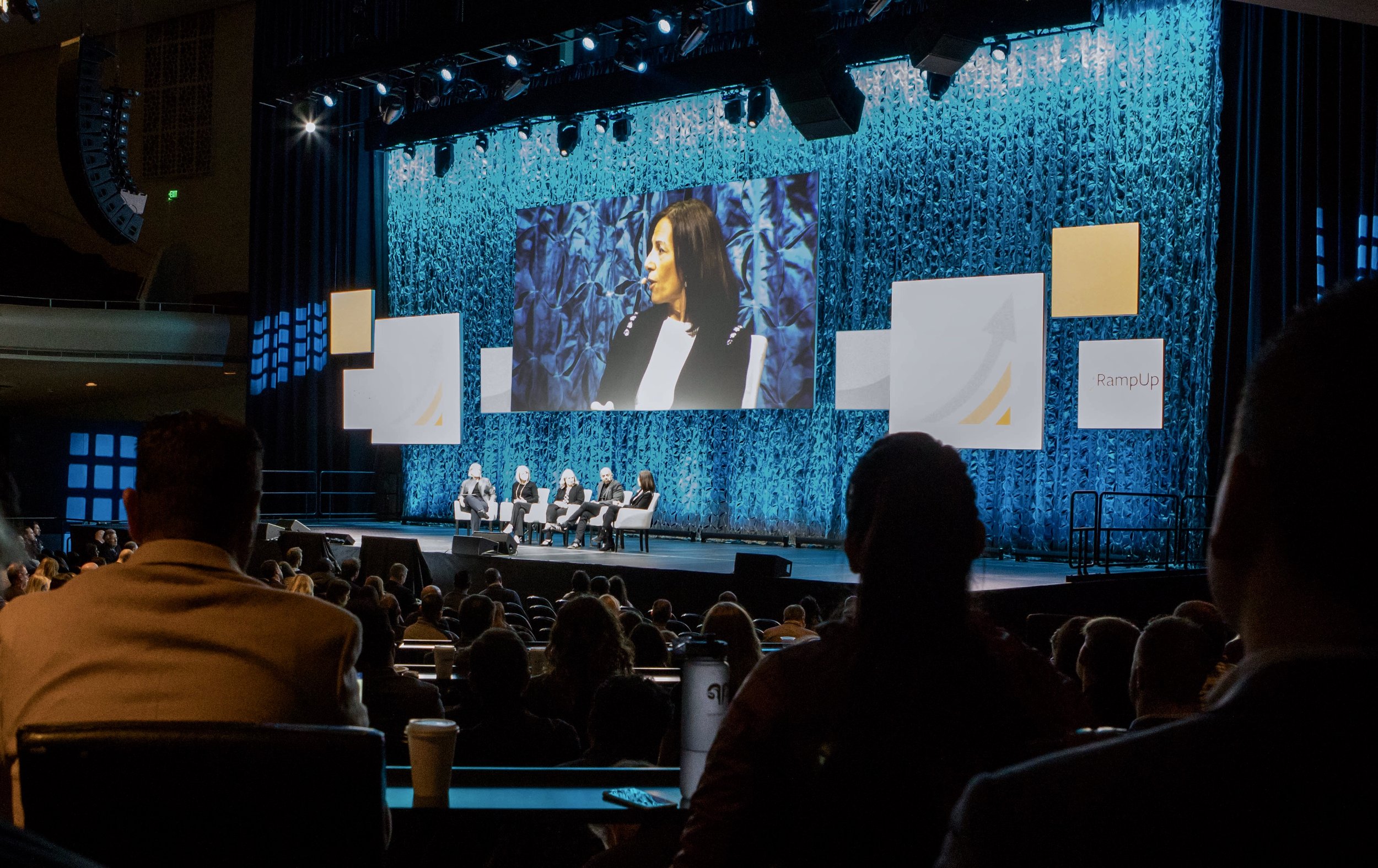 bringing knowledgeable,
passionate speakers to
engaged audiences.
connect you with speaking opportunities to raise your profile & establish thought leadership for your business.
corporate event planning from start to finish, including speaker sourcing, communication strategy, production, & more.
"

cred has helped us recruit some stellar, very well vetted, and highly aligned speakers for our events. Many of the speakers they work with are leaders and innovators across all the industries and are seeking not only to build their personal brand but also to share valuable, quality, and practical insights, resources, and inspiration with the audience. Some our highest rated speakers came from cred.

"

— David Palmer, Former President, AMA San Diego

"

Man. What an impressive report. You all are truly rocking it - and I am most appreciative of the care you are taking to make this program the best it can be. Thank you for all your hard work - it's really paying off!

"

— Shanna Leonard, Sr. Director of Audience Marketing, Ripple

"

It was such a joy to work with such dedicated and talented team... y'all made it possible and without your unfailing attention to detail and poise and grace under pressure this wouldn't have been possible.

"

— Shuja Keen, President, MIT Club NorCal, MIT AI Conference 2018

"

HBS was a huge success. Thanks for coordinating. I really met some incredible people.

"

— Elizabeth Giorgi, Founder & CEO, Mighteor

"

cred was instrumental in our summit. Excellent feedback from speakers and co-sponsors on their organizational work and panelist/speaker prep. We were way ahead of everything this time. Could not have executed without them et al.

"

— Nic Poulos, Partner, Bowery Capital

"

Working with cred is a pure pleasure. I love the fact that we're almost always on the same page with the same goals and concerns in mind that drive us to achieve greater things as a team. We think of them as LiveRampers and wouldn't have it any other way!

"

— Audrey Luk,LiveRamp (RampUp)

"

The cred team works like a well-oiled machine. They are always on time and ready to help with any questions or concerns. From the beginning, they've made our experience as seamless as possible with regular check ins, timely communication and great enthusiasm. It's been a pleasure to work with Kinsey and the team!

"

— Julie and D Sharma, meditation.live

"

DIG SOUTH has booked more than 1100 speakers over the last eight years and CredPR is the most outstanding, fantastic speaker management organization we've ever worked with. Full stop! They rock in every facet of the booking process and Gina King, in particular, is a consummate professional and superb collaborator.

"

— Stanfield Gray, CEO and Founder, DIG SOUTH Tech Summit

"

cred was an absolute pleasure to work with. They handled all of the moving parts associated with booking and managing top speaker talent, and found us our #1-rated keynote for our event. Not only will I be using them again but I will also be recommending them to other event organizers!

"

— Justin Lafazan, Co-Founder, Next Gen Summit
we're on a mission to build thought leaders and create environments that inspire.
the latest from credBlog.